March 11, 2020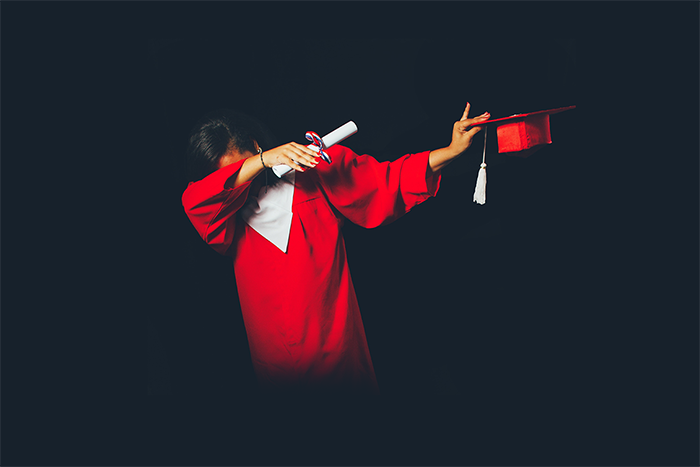 National
UXCO TAKES YOU UNDER ITS WING - THE WINNER TELLS US EVERYTHING!
Launched on the day of baccalauréat's results in June 2018, the "UXCO takes you under its wing" game contest, was introduced to financially support a worthy student in his first year of higher education.
Conditions of participation? Having a scolarship and the baccalauréat with high honors! A first on the student accommodation market! ;)

Ophélie C., winner of this game contest, tells us about her experience!
UXCO : Hello Ophélie, how are you?
Ophélie C. : Hello, I'm fine thank you!
Can you introduce yourself in a few words?
I'm a student following preparatory classes (two-year undergraduate intensive course) at Lycée du Parc in Lyon.
I am 19 years old and I come from Clermont-Ferrand in Auvergne.
How about that baccalauréat?
I have a bacalauréat with high honors (18,78/20), majoring in Economy and Social. I went at Lycée Blaise Pascal de Clermont (secondary school)
POPOPOPO !!! Congratulation!
Thank you very much!
How did your hear about the "UXCO takes you under its wing" game contest?
I already was in a UXCO residence last year, so when I saw the contest on the website, I immediately download the form to take my chance.
What was your reaction when you found out you were the winner?
I was surprised!!! You always need to have hope, but I didn't think I would be THAT lucky. Being picked at a random draw is so uncertained that you think it is impossible to win … But when we tell you you won ... It feels unreal.
So, happy?
Yes, very happy!! It allowed me to save money and to less think about my bank account.
Winning one year of rent is ideal when you are a student!
Why ?
Firstly, it's a release and one thing not to think about for a first year of higher education in a new city.
But it is also a real opportunity that allows you to save money, what we can't usually do when being a student, so it's easier for the next year.
According to me, it is something that you shouldn't neglect because counting to be sure to have money for the whole month takes a lot of time, planning and energy that we could keep to study.
What do you think about your student residence?
I'm at the Oxygène residence in Lyon and I'm very satisfied. It is located in a dynamic neighborhood, 15 minutes by walk to Lyon 2 University, so even if you are not at university like me, it's easy to go to the university library (émoticône pouce en l'air).
For public transportation, it is also very pleasant as there is a metro and tramway station really close, allowing us to join Lyon's train stations and la Part Dieu mall.
The residence is 2 minutes away from les Quais and 10 minutes away from the place Bellecour.
Perfect for shopping afternoons or hanging out with friends.
About the residence itself, it is very original. The courtyard at the entrance of the residence is green and enjoyable, it feels like we are breathing the city!
And well : Wifi, laundromat and dryers, gym, bike storage … what more could you possibly ask?
How do you feel in your apartment?
It is very nice! The thing I like the most is the sofa-bed that gives a much bigger living space once it is folded, the big desk is perfect for nightly study sessions, the mirror and the balcony to enjoy some fresh air to disconnect from school!
How is your school year going?
My school is doing pretty fine, even if the course I am following is quite hard …
FURIOUS : The entire UXCO'Team is behind you!
As a student, would you recommend UXCO to a friend?
Yes, as a matter of fact I already did in Clermont-Ferrand when I left for Lyon.
UXCO is great for students! Firstly for apartments and common spaces that are adapted to our daily life and needs. Secondly for the fact that we can talk to the manager in case of a problem during the departure status report.
Do you have one last thing to say?
Good luck to next participants! You've got to have faith!