June 13, 2022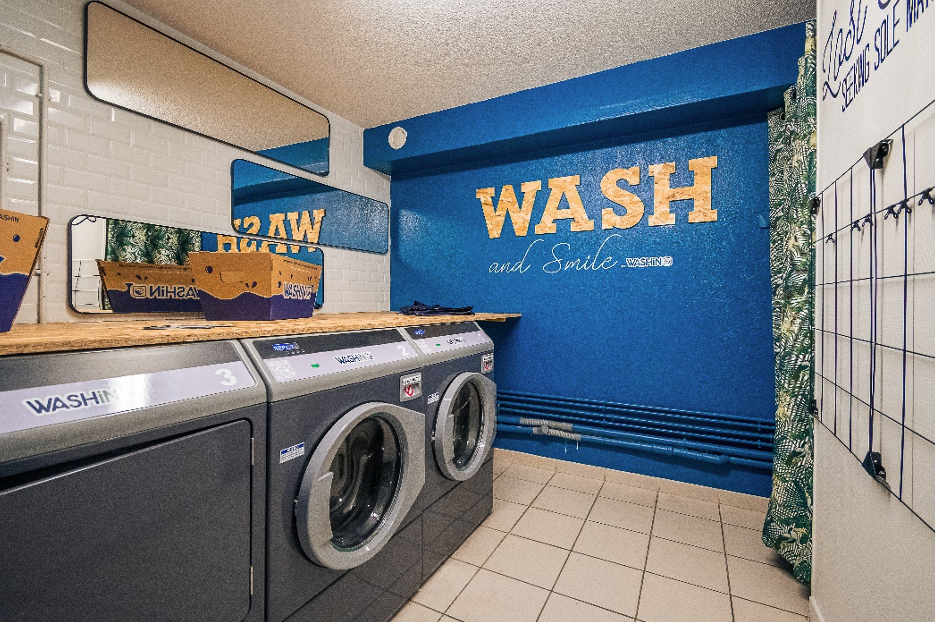 National
UXCO chose WASHiN!
UXCO chose WASHiN!

At UXCO, we know that being a student/young worker, the washing machine is not always easy to manage, especially when you are short of time. However, we have Premium services, such as the WASHiN Laundry, that aim to satisfy your needs and make your life easier. Specialized in the student residence and young workers market for more than 15 years, we are eager to assert ourselves as a key French player in this segment and offer you the best accommodation.

UXCO, one of the French leaders in student residences

We currently have more than 55 student residences near the major university centers in France. Far from the classic student apartment, UXCO residences aspire to be places of life, adapted to the new generations. We have developed our business around the values of sharing, exchange, respect and challenge, which are concretely reflected in our apartments, which are both pleasant and comfortable.
Fully aware of the lack of housing for students and young professionals, UXCO studies all new program projects, as well as those involving the conversion of offices into housing, and those involving the takeover of existing residences. We make sure that our locations satisfy the target audience - that is to say, that they are built close to the centers of life, shops and public transportation.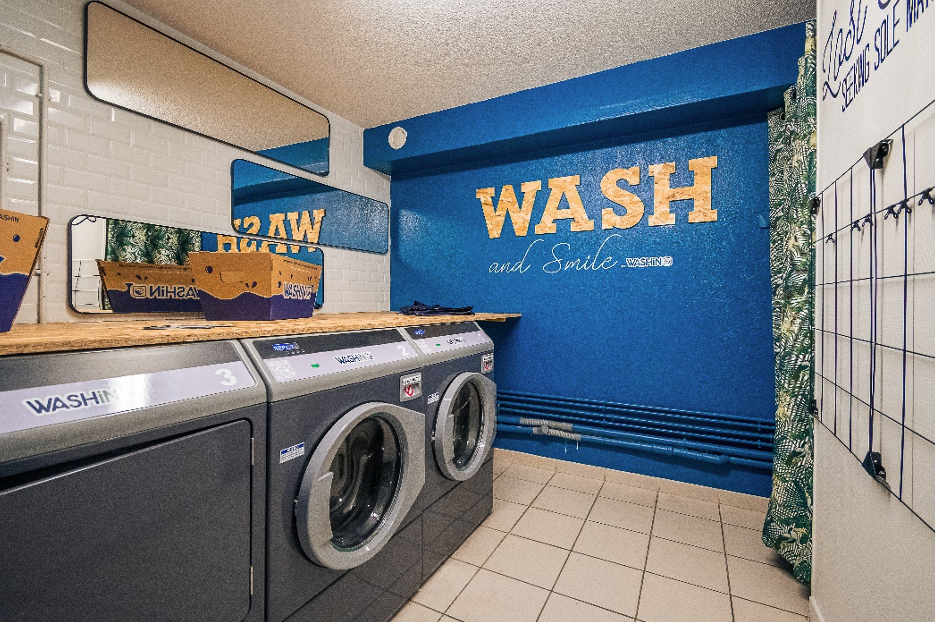 Residences geared towards the new generation

At UXCO, our apartments are furnished, equipped and fitted out with a kitchenette (storage units, microwave oven, refrigerator, hotplates and sink), a bathroom with shower or bathtub (unit with sink and mirror, toilet and towel dryer) and a sleeping area with a bed, table with chairs, desk with storage, wardrobes/shelves/cupboards with closet rods and night table.
Beyond the apartment, we offer services that change the life of the occupants: a dishwashing kit, provided in all the apartments, and linens, provided and replaced free of charge each month. And let's not forget the Internet, essential for the new generation, via wifi or Ethernet cable.
Some residences offer additional optional services, such as cleaning services, parking or a WASHiN connected laundry...

The WASHiN laundry, adapted to their philosophy of life
In an ultra-connected world, the WASHiN laundromat is a natural choice for UXCO residences: if the automatic service was already appreciable, this one is up to the new generation's requirements. Indeed, its operation - resolutely mobile - saves time for its users!
Are you tired of waiting in front of the laundromat to find out when your program is going to finish?
On the WASHiN application, everything can be orchestrated in a few clicks: once you are identified in the UXCO residence, all you have to do is select a machine or a dryer, then a program, pay (several means available) and that's it! After dropping off your laundry, you can follow the progress of the cycle, but in any case, a notification will tell you, 10 minutes before the end of the machine process.
Note that if the price of the different programs is indicated in each residence, the price of the reservation is known: it is totally free!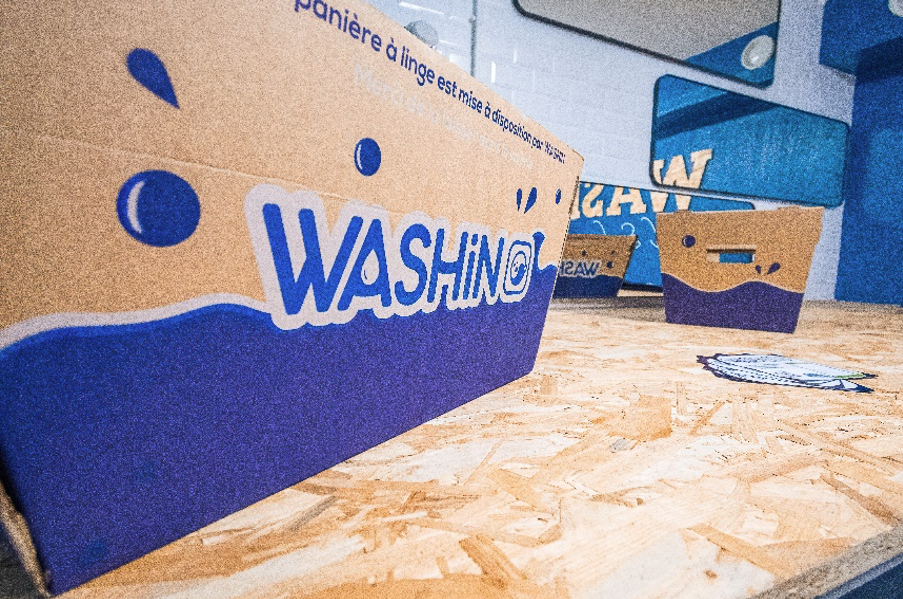 WASHiN, a real advantage in UXCO residences


The concept of WASHiN is totally in line with that of UXCO residences: to offer comfortable, pleasant, friendly and resolutely practical living spaces.
The ecological and economical side of these machines has totally convinced us. The ecological approach is not negligible today and that's why WASHiN uses an Ecocert 3-in-1 detergent (which cleans, perfumes and softens the laundry), it is practical and has a dosage strictly adapted to the need! Yes, WASHiN is living proof that we can be innovative, while respecting the environment.